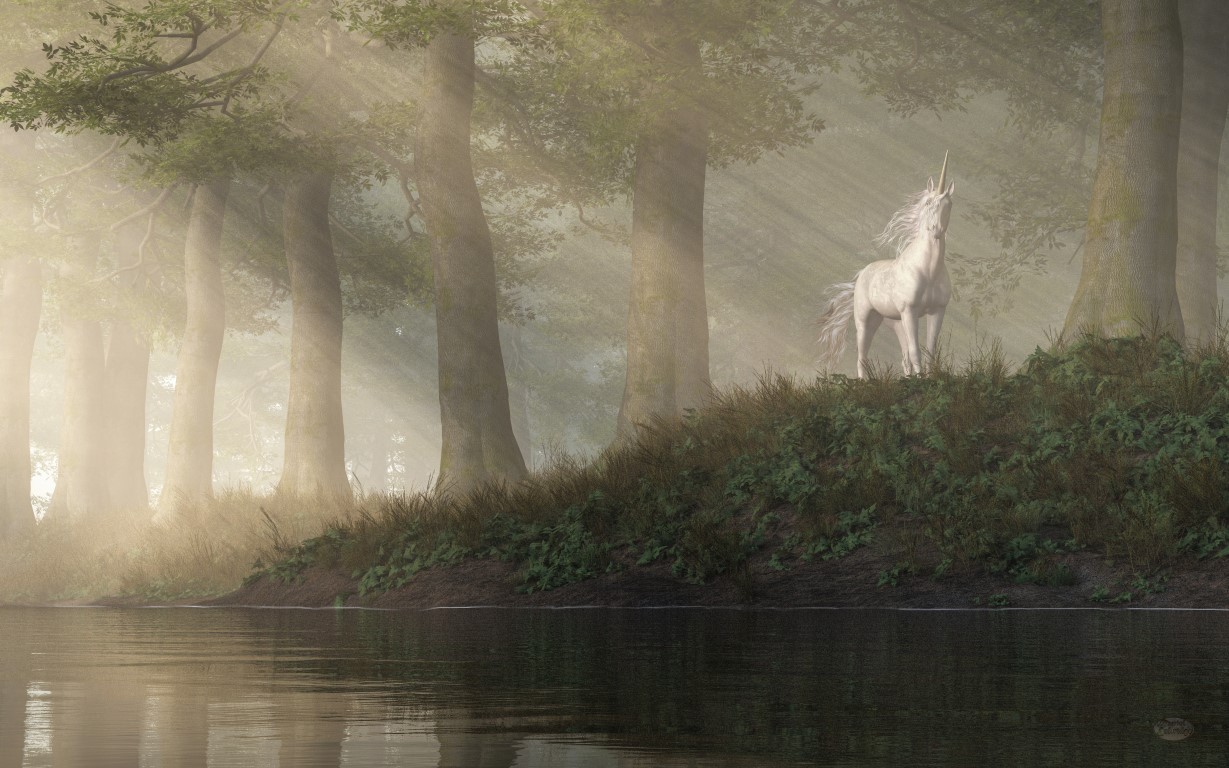 Please enjoy my newest fantasy themed artwork Unicorn Sighting.
As you hike through the forest along a lazy river that winds it's way between the trees, a mist rises. It becomes difficult to see too far and the rays of the sun play tricks as they break through the canopy of leaves. From the other side of the river you hear a sound. Scanning the far shore of the river, you see an animal emerge from the fog. At first, you think it's a white horse, but this is a strange place to see a horse without a rider. The you notice the horn on its head! What you see is the legendary creature, the unicorn. What should be myth and fantasy now appears before you. It looks at you, its mane and tail drifting in the breeze. A moment later, it turns and gallops away into the mist. It's a scene you won't soon forget.
This is my second work to feature a unicorn and fits in both my fantasy and equestrian themed art collections. It was inspired by my hikes along similar rivers throughout the Southeastern U.S. where rivers often wind their ways through dense forests.
To learn about how I make art check out my How It's Made page .
To find out about some of the tools I use to make this art, check out my Resources page.
As always, prints and gifts featuring this artwork are available, just click on the "Shop" button:
Thanks for looking!
Daniel Eskridge