How can I make money with my art?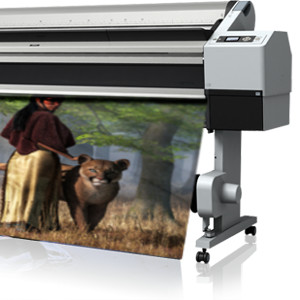 As an artist who does a pretty good business selling prints, I get asked this quite often. There are in fact, quite a few ways, but the one I prefer is via print on demand websites. It does not promise riches (though that isn't impossible), but it is very easy to do.
Digital Art, such as art made in Photoshop, goes particularly well with Print On Demand (POD) websites, but if you can digitize your traditional art with a scanner or digital camera, that will work as well.
What exactly is Print On Demand?
POD sites are websites where an artist can upload their artwork. The site then sells prints featuring the artwork of the artists. Whenever a print sells, the site creates an inkjet print and sends it to the customer while the artist gets a piece of the profit.
For example, I have an account on FineArtAmerica.com (Daniel Eskridge – Artwork Collections) – one of the more popular such sites.
A LOT of artists currently use such sites. So competition is quite fierce and actually having a print sell with your art may not happen as often as you'd like. It's also up to you to bring potential buyers to your profile on such sites. They don't tend to do any marketing for you; however, with time and effort, it is possible to make money.
In fact, I've put together an eBook on on just how I go about doing it:
One of the big positives about such sites are that you can sell an unlimited number of prints of the same work. If you can find that one works in your portfolio, that is eye catching, and that everyone loves, you could do rather well.
Also, if you have a big following on social media, you already have an advantage that could make POD work for you.
If you're an artist whose looking for a way to get into selling art (particularly if you art is digital), then I suggest giving a print on demand site a chance. Here's a few of the top sites you can check out:
FineArtAmerica – This is the one I use the most. You can try it for free, but have to pay ($30/year) once you submit more than 25 artworks. There are additional little benefits to having a paid membership as well.
RedBubble – I've used this one a little bit. It's probably the next most popular behind FAA. It's free to use.
SaatchiArt – This one is well reviewed, but I find that they tend to focus more on traditional art. As a digital artist, I don't particularly feel at home there. This one is also free.
Yours in Art,
Daniel
P.S. If you like this article, please consider subscribing to my free mailing list where you'll get not only my art in your inbox, but articles such as these as well: