Mailchimp and ConvertKit are both email list management websites. Such a site allows you to keep a list of subscriber's emails, handle new subscriptions to those lists, send out emails, report on receipt of those emails, and much, much more.
Mailchimp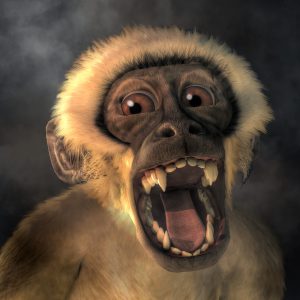 For years, I used Mailchimp. Using that service, I kept a list of people who liked my art and had subscribed to my list. Weekly, I'd send out a newsletter featuring my latest art, discount codes, and free wall papers.
I was generally quite happy with them, but…unfortunately, I recently had some trouble with them. What should have been a small problem quickly turned into a huge headache.
Why I Went with MailChimp in the First Place
There are tons of sites that will help you manage your email lists. However, Mailchimp really is the biggest and most well established. The user interface is flashy and easy to use…most of the time. Occasionally, it was difficult to find something, but for the most part it was great. Furthermore, their email editor is quite powerful, allowing you to create some really professional looking emails.
They have all of the major features that such a provider should have: Subscription Form editors, reporting, autoresponders, etc. but, most importantly, they have a free tier where you don't have to pay a dime until you have over 2000 subscribers. That makes it great for getting your feet wet when it comes to email marketing.
They do have a few issues:
If you want to have multiple subscriber segments, you need to have multiple lists and a subscriber who's on both gets double counted.
The general consensus is that mail from Mailchimp tends to wind up in spam boxes a bit more often than some of the other similar services. I think that the free tier may behind this. Having no need to pay has likely drawn a lot of less-than-reputable users who have signed up and sent out junky emails using it.
They have some unusually restrictive rules. They have the usual stuff, of course, like no spamming or illegal activity, but they also ban users who have sites about making money online and sites who do affiliate marketing.
What Happened with Mailchimp
That last issue is what MAY have been what got me. They have an automated process called Omnivore that monitors their system for terms-of-service violations. At the time, I had a page on my website describing how print-on-demand sites work for selling art. (This was before I started offering my ebook on the subject). Perhaps that is what tripped Omnivore. I'm not really sure though. I sent off several requests to Mailchip's support desk. After a month of no responses…I was forced to give up on them.
Enter ConvertKit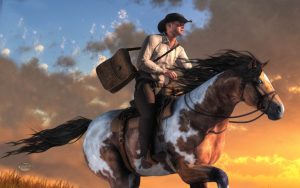 I had a few choices of where to go, but I decided to go with ConvertKit.com. It's been getting a lot of buzz lately. Plus, it was easy to move my existing list over from MailChimp.
Its chief feature is the ability to segment your audience. Instead of having to maintain multiple lists, I can just have one list of subscribers with certain ones being tagged. This appeals to me for several reasons.
For one, I really produce several different genres of art. I have western art, wildlife, fantasy and so on. With Mailchimp I was sending out every genre to everyone on my list. The problem is that Western art fans don't generally want to see pictures of dragons. Now, I can tag the western art fans and the fantasy art fans and send them separate series of art.
Also, I have a lot of content about making and marketing and selling art. Such content really only appeals to other artists, and, while quite a few of my subscribers are indeed artists, many are just patrons. With ConvertKit, I can have the artists use a different subscription form and get just my artist content, while my patrons still only see my art.
ConvertKit is definitely more oriented around automation. Setting them up is way easier than it was with Mailchimp. Yet, I can still send out my newsletter on an ad hoc basis.
I do have a few gripes about ConvertKit, though.
For one, it's a bit expensive to start at thirty bucks a month for the first thousand subscribers, then sixty a month until you hit 3000.
Also, I'm a bit underwhelmed with their email editor. It's easy to use, but the emails are nowhere near as flashy as Mailchimp's.
But, otherwise, so far, I'm happy and looking forward to creating genre themed email series for my fans.  If you want to give it a try, check it out at ConvertKit.com.
Yours in Art,
Daniel
P.S. Now that I've talked about it, do you want to get on my new email list? If yes, then click here: subscribe