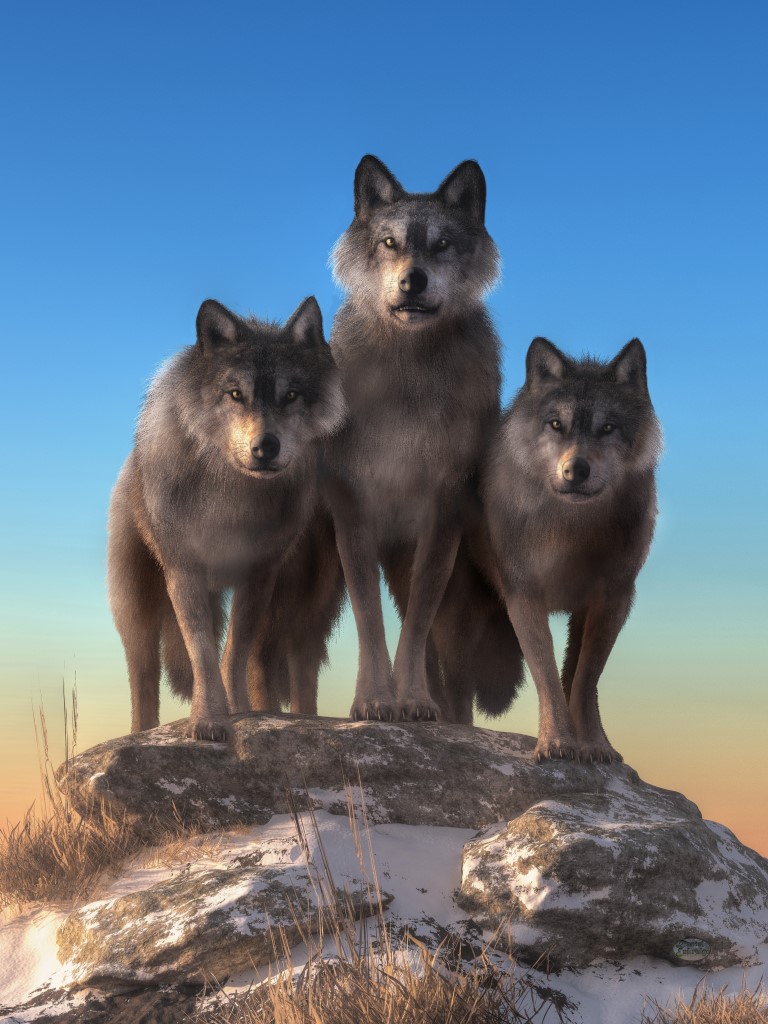 I just published my latest wolf art. Entitled "The Staring Contest", it features a trio of wolves trying to make the viewer feel a bit uncomfortable with their intense gaze.
This is the latest addition to my wolf art series. It was my New Years resolution to add a lot more works to that particular series this year and this is the second one so far. If you're curios, the first was "Timber Wolf".
As always, prints and gifts featuring this image are available. Order are fulfilled by FineArtAmerica.com. Just click on the shop button below.
Thanks for looking,
Daniel