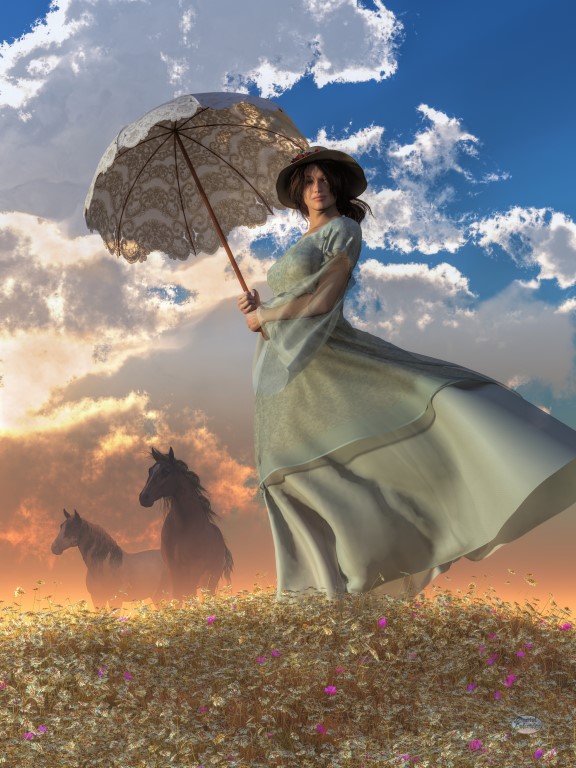 NEW ARTWORK!
A woman with a parasol stands on a hill covered in wild flowers. Her dress billows in the wind. Behind her, a couple of horse rest in the distance.
I hope you like my newest artwork. This is based on Monet's painting of his wife and son. I've obviously made a few changes to the subjects, removing the son and adding the horses, changing the direction wind and the position of the sun. After all, this was inspired by Monet's work and not meant to be a copy. Monet's "Woman with a Parasol" is probably his work that has influenced me the most. I tend to favor the low viewing angle looking up at a subject, and that image was where I likely acquired that preferece. While I'm a big fan of impressionist works and do some of my own works in that style, I wanted this one to be in the more figurative style that is typical of the majority of my works. It was really quite fun to make.
Prints and gifts featuring this image are available in my print store.
Do you want to know how this is made, go here.
Tools I used to make this? Check out my resource page.