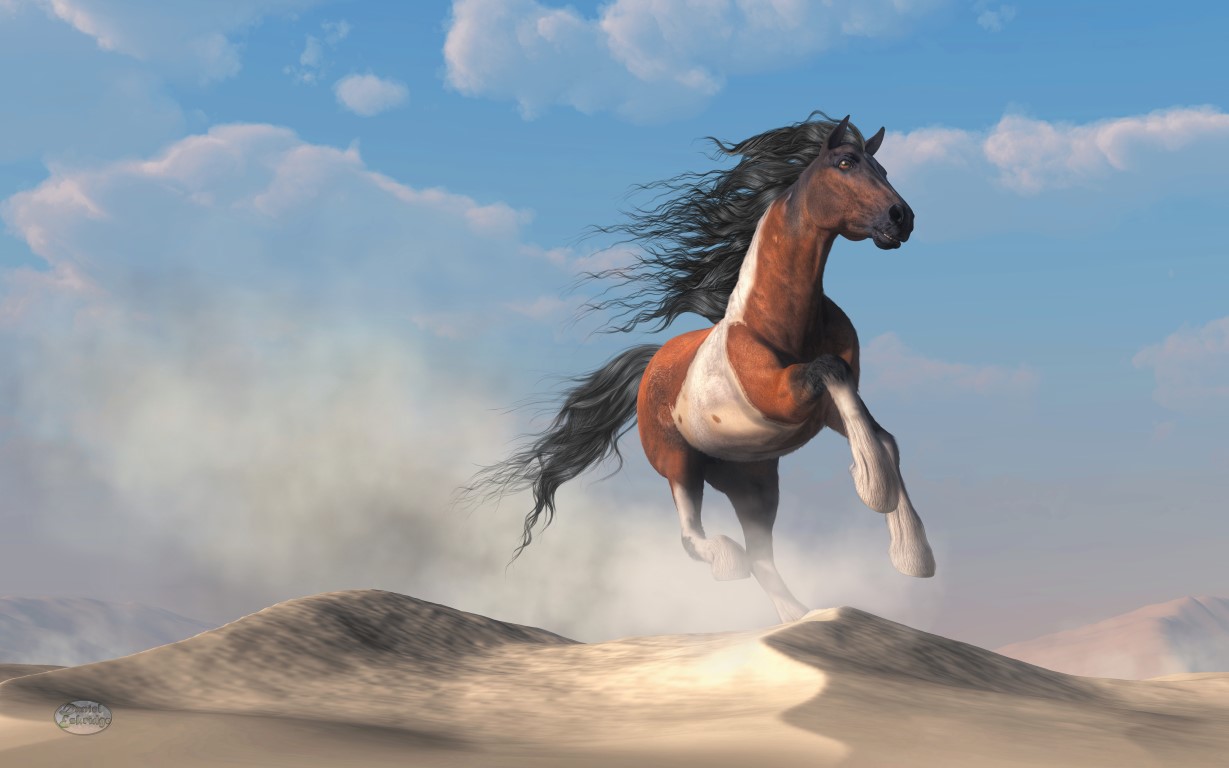 Check out my latest horse themed artwork.
A Pinto coated horse gallops over low dunes in an otherwise empty desert. Kicking up a cloud of dust, it's dark mane and tail flutter behind it as it dashes through the sandy landscape. Overhead puffy clouds catch the light of the morning sun.
To learn about how I make art check out my How It's Made page .
To find out about some of the tools I use to make this art, check out my Resources page.
As always, prints and gifts featuring this artwork are available, just click on the "Shop" button:
Thanks for looking!
Daniel Eskridge