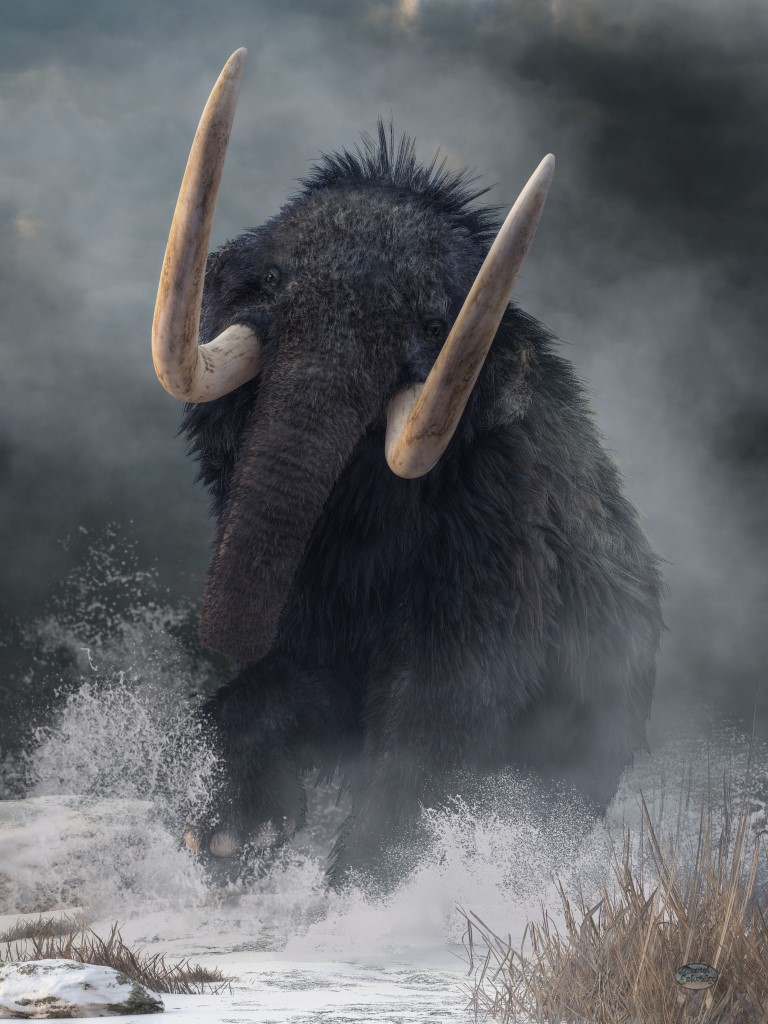 A raging mammoth charges at you. Crashing through the ice age snow, this Pleistocene beast raises its huge tusks as it lunges forward. If you were a prehistoric hunter, this would definitely be a bad day for you.
I've created a number of artworks featuring mammoths before, but for this one I really wanted to ratchet up the action and make this extinct animal really seem powerful and scary.
Thanks for looking!
Daniel Eskridge
To learn about how I make art check out my How It's Made page .
To find out about some of the tools I use to make this art, check out my Resources page.
As always, prints and gifts featuring this artwork are available, just click on the "Shop" button: