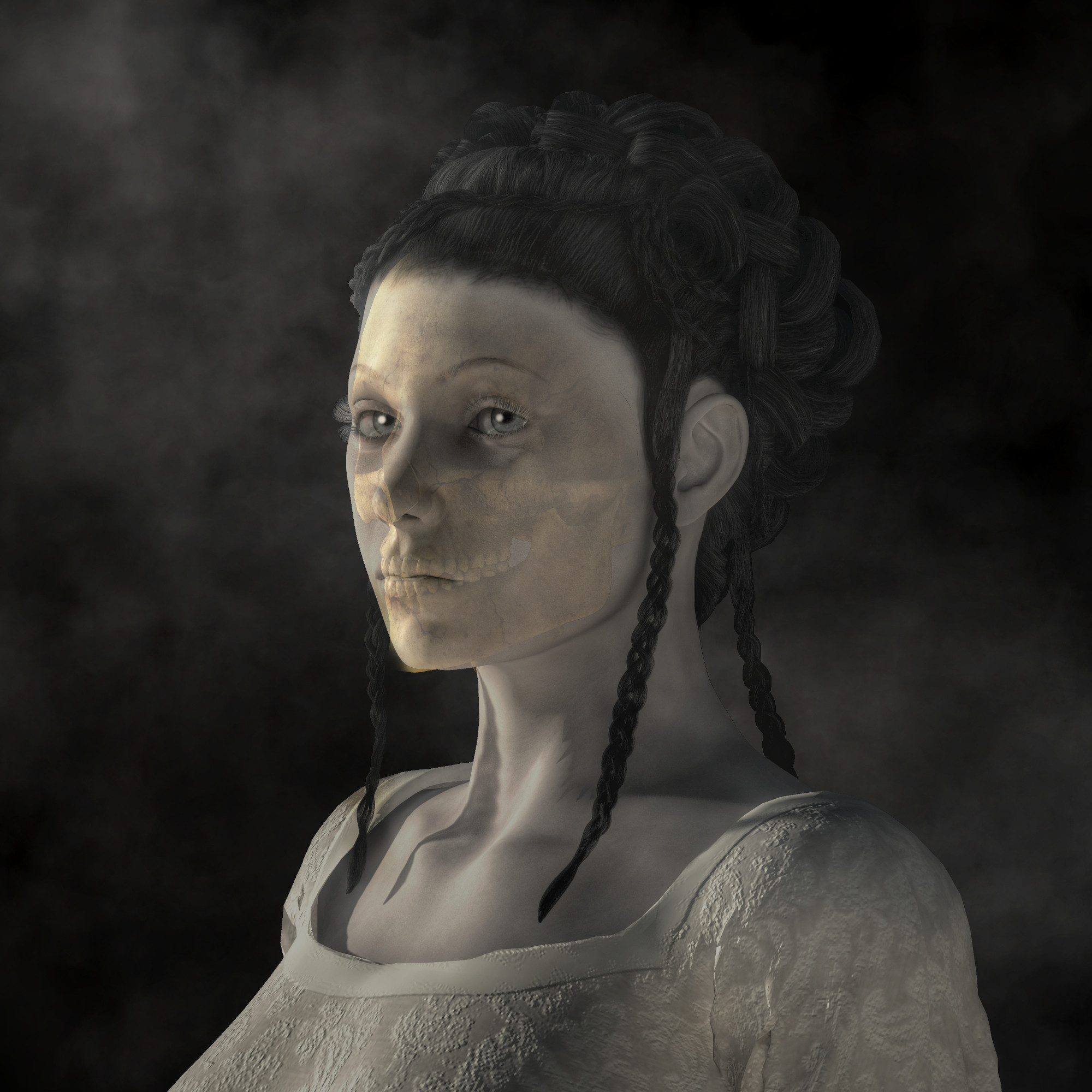 A portrait of a ghostly woman. She stares at you with cold eyes and an impassive expressing. Beneath the translucent skin of her face, you can see the faint image of her skull showing through.
This is something I put together as a one of the upgrade themes for the iPhone App "Screaming Monkey". There is also a follow up image to this called "Banshee"
To get info on the app, visit iTunes.
To learn about how I make art check out my How It's Made page .
To find out about some of the tools I use to make this art, check out my Resources page.
As always, prints and gifts featuring this artwork are available, just click on the "Shop" button: