Check out my latest artwork…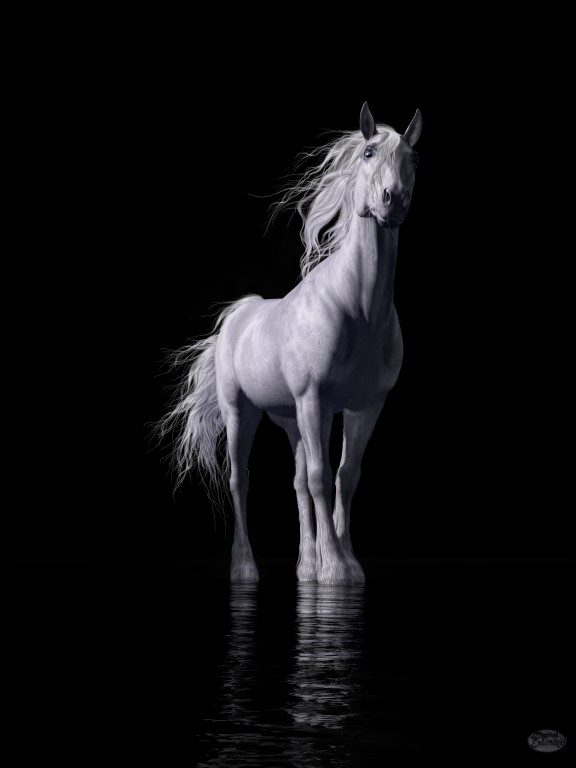 A horse with a white coat, mane and tail gazes at you with deep blue eyes. It stands in stark contrast to the darkness all around it. At it's feet a shallow pool of water reflects the whiteness of the horse in it's ripples.
Generally, my horse themed works are "loud" and "dirty" that is full of action with dust and dirt being kicked up. For this one I wanted pure and quiet. So I went with a white coat, and had the animal stand in water rather than on a dusty plain.
To learn about how I make art check out my How It's Made page. To find out about some of the tools I use to make this art, check out my Resources page.
As always, prints and gifts featuring this artwork are available, just click on the "Shop" button: