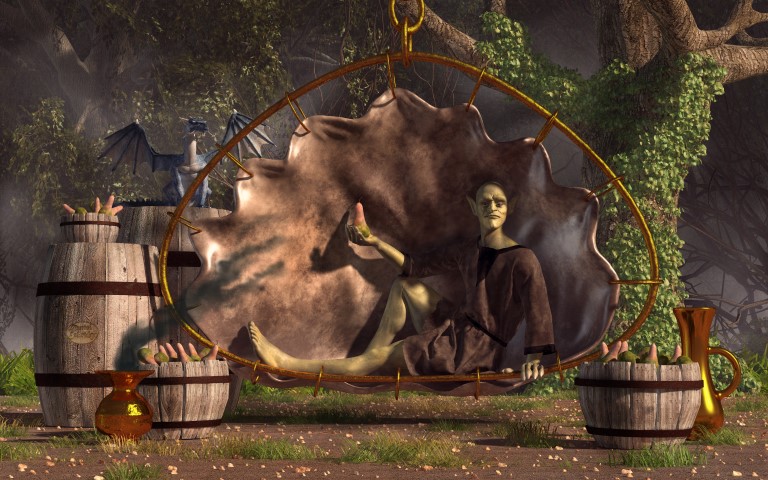 In the darkest part of the forest, a creepy green man with pointy ears and an oddly inhuman face reclines in a hammock that appears to be made from flesh. He is the fruit vendor in the Goblin Market. Around him are barrels and buckets full of his strange stock. Behind him a little blue dragon stands watch for shoplifters.
This is a work I had actually made made years before I published it. I started it, but then forgot about until I one day found it while trying to clean up my hard drive. It's based on the poem "The Goblin Market" by Christina Rossetti. It's about two sisters and what befalls them when one of them buys fruit from the Goblin market. The author apparently intended it for children, but the imagery in it can be construed as very adult.
To find out how I make art, visit my How It's Made page. To see some of the tools I use visit my Resource Page.
As always, prints and gifts featuring this image are available. Order are fulfilled by FineArtAmerica.com. Just click on the shop button below.