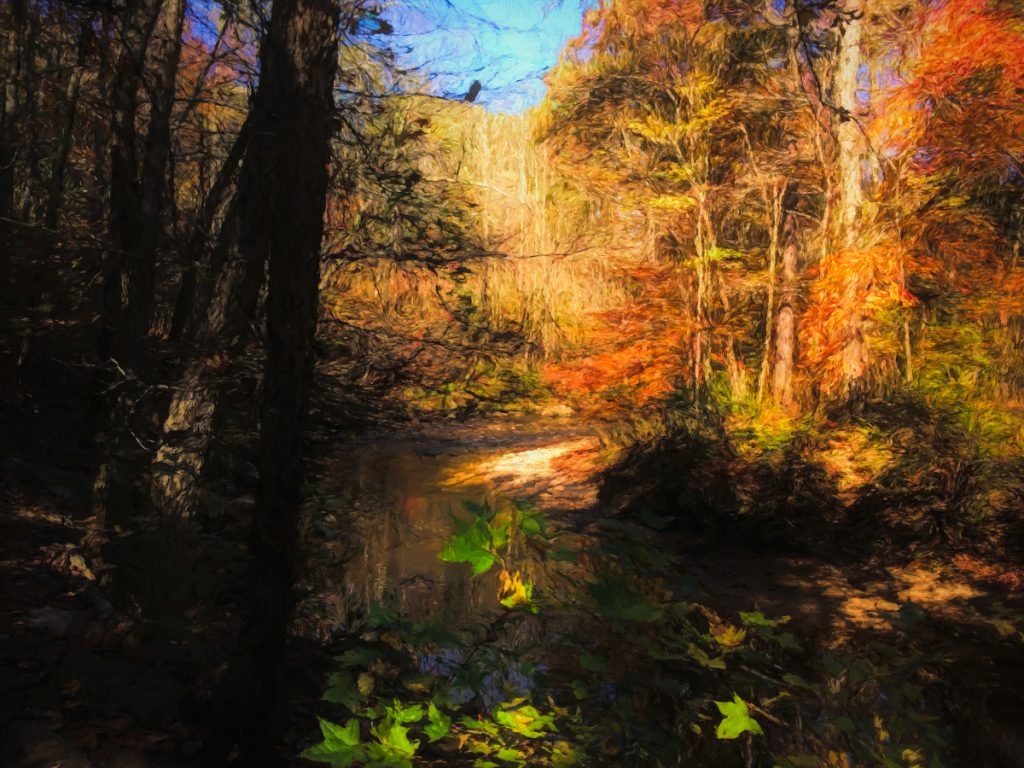 Here is an impressionist styled artwork depicting Rottenwood Creek winding through the woods of North Atlanta on a fall day. The creek empties into the Chattahoochee river only a few hundred yards behind the viewer.
This is from a photograph that I took in November of 2017. The area is actually a dense urban part of Atlanta right where I-75 and I-285 meet. However, the areas around the river have been kept natural. This is a popular fishing spot in the north Metro Atlanta area as well as the location of a rather new park. To the north of this area is Bull Sluice lake which is created by Morgan Falls dam.
I heavily post processed the photo using Topaz Studio with particular use of the Impression plugin to give it the Monet -like impressionist painting look.
It you want to know what Topaz Impression is, click here check out my overview of it.
As always prints and gifts featuring this artwork are available. If you're interested, just click on the "Shop" button: