Topaz Studio is the flagship product from Topaz Labs. I've always like Topaz products and Studio is no exception. It's single job is to enhance digital images, and it does a great job at it.
The majority of my art, I create digitally using 3D rendering algorithms and digital painting programs. For almost all of my art, I have a post production phase where I adjust the final images, working the color balance, contrast, saturation, etc. For years, I used GIMP for this. GIMP however is a fully featured image editing program that allows everything from painting to tweaking colors. It does a bit of everything, but it's not a specialist. Plus, it's got a steep learning curve.
Later on, I discovered Topaz Adjust which was a tool specifically for enhancing images. It was a plugin for Photoshop and did okay. Rather than spending several hours in GIMP in post production, I could spend about half the time in Topaz adjust. There results were pretty good, but not great.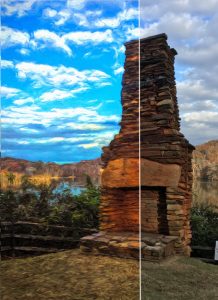 Now there is Topaz Studio. I recently downloaded this stand-alone application to give it a try and I LOVE it. It's got a lot more tools than Adjust, is easier to use, and seems to handle memory better, being more responsive and less crashy. Quite often just a single click on the "Basic Correction" gives me the perfect results.
Topaz Studio is FREE. You have to create an account on the Topaz site to download it, but that's it for most of the foundation level image filters. You can however add plugins to Studio. Many of Topaz's products have been converted into plugins. For instance, I almost immediately picked up the new plugins for
Topaz Impression
and
Topaz Glow
, two applications that have always impressed me. The plugins might cost a bit, but for someone like me who sells prints of art created using Impression and Glow, I think they are well worth the cost.
Note: The link to get Studio is an affiliate link. Though Topaz Studio is free, some of it's premium plugins cost money. If you click on this link then buy one of those plugins in the next 30 days, I get a small commission (at no additional cost to you).