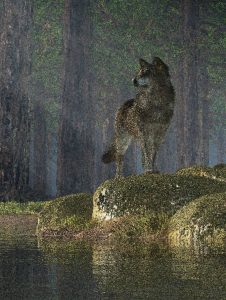 Here's a quick look at what I'm working on right now.
I haven't come up with a title for this one yet, but I've been wanting to really work on wolves this year (one of my new years resolutions).  For this one I wanted some water reflection going on – a peaceful forest scene.
It's probably not going to be done for a week or so, but I think I've got the basic layout right about where I want it.  Still working on getting the lighting just right.