Topaz Labs produces some pretty cool products. I've talked about Topaz Glow which you can use to giver your images a neon glowing effect, but my all time favorite product from them is Topaz Impression.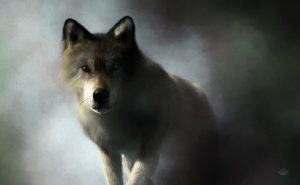 With this tool you can convert your images into Impressionist Style Artworks. All you need to do is load up your image, then select one of the many presets, such as "Monet", "Oil Painting", "Cave Painting". You image will instantly (well…almost instantly, processing for large images may take a minute or two) be converted.
You're not limited to the presets though. Once you've kicked things off, there are sliders that let you control the brush type, width, the stroke length and direction, etc. You can get very elaborate.
Impression used to be a stand alone product. These days though, it is a plugin for Topaz Studio. One of the big advantages with this is that you can layer effects with multiple Topaz products. Topaz Studio is free, but the Impression plugin will set you back about a hundred dollars. That may sound like a bit much, but I've sold several prints of artworks made with impression and have easily recouped my cost.
One of the things I find really great about products like Impression and Glow is that they can give a photo a really standout style, and when your competing against thousands of photographers, it's that kind of style that gives you an advantage over the others.
A while back, I made a video to go over some of the features of Impression. This was before it was a Studio plugin, but the functionality is pretty much the same:
Regards,
Daniel